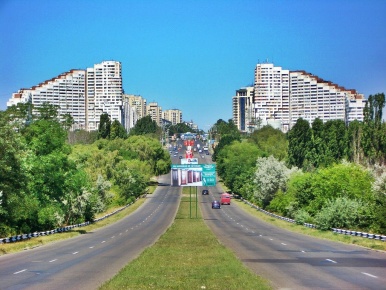 "Bine ati venit" or welcome to Chisinau or Kishinev!
If you decided relocate to Chisinau these facts about culture, traditions and people of Moldova will be useful for you.
A small, landlocked state bound between Romania and the Ukraine, with its main tourist attraction being its wine regions, Moldova was once part of the Soviet Union. What it lacks in the traditional beauty of most other Central European cities, it more than makes up for with local flair and tradition.
Chisinau, pronounced "kee-shee-now", also known as Kishinev, is Moldova's largest city and its political, administrative, economical and cultural centre.
The capital Chisinau is by far Moldova's largest and liveliest city and its main transport hub. While the city's origins date back six centuries to 1420, much of Chisinau was leveled in WWII and by a tragic earthquake. The city was rebuilt in Soviet style from the 1950s onwards, and both the centre and outskirts are dominated by utilitarian buildings.
That said, the centre does have a few architectural gems remaining, and is surprisingly green and peaceful. Chisinau is wealthier than the rest of the country, but notably poorer than other capitals in the region. It is a city in transition, with new and old buildings standing alongside each other throughout the city.
Chisinau is the major industrial centre of Moldova and is especially important for light engineering and the manufacture of measuring equipment, machine tools, tractors, pumps, refrigerators, washing machines, and insulated wiring. Wine making, flour milling, and tobacco processing are notable among the city's agriculture-related industries.
Moldovan people are passionate about their national culture and customs, especially folk dancing and traditional music which have been developed and promoted at a high level since Soviet times. They are humble and kind, welcoming and inviting. Moldovan people are very hospitable, and if you are invited for a meal, expect to be seated for hours, with dozens of colorful dishes coming your way.
Decided to move to Chisinau?
First of all you must be ready for country's traditions, customs and environment. Intermark createdChisinauRelocation Guide for your relocation to Moldova. On its pages you will find the insider's guide to Chisinau housing market, city districts, popular residential areas, international schools, medical care and the practical aspects of living in Moldova.
Read our Expat Housing Overview H1 | 2021
Fill the relocation form and get a full free quote for your move.
Our Moldovan consultant will offer you options from all Chisinau's real estate, private brokers and developers. This will save you the trouble of contacting agents yourself which can quickly turn into a complicated and arduous task. Make the most of your time and energy! Our consultant will get you acquainted with the city, help you to find the kindergarten or school for your children, advice you best vet for your pet and become your best friend in your new city and will be ready to help 24/7.