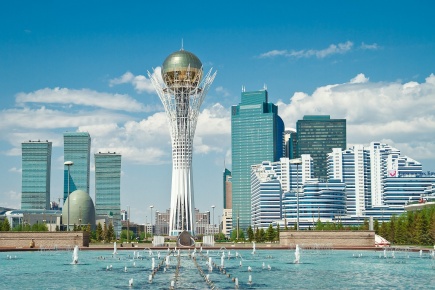 "Qosh keldiniz" or welcome to Astana!
If you decided relocate to Astana these facts about culture, traditions and people of Kazakhstan will be useful for you.
Astana is a wonderful eastern city and a center of cultural, state and social life of Kazakhstan. The country's new capital (Astana took over the role of capital city from Almaty in 1998),has risen fast from the northern steppe and is already a showpiece for 21st-century Kazakhstan. Its skyline grows more fantastical by the year as landmark buildings, many of them by leading international architects, sprout along the wide boulevards in a variety of Asian, Western, Soviet and wacky futuristic styles. Several spectacular structures are open to visitors and it's hard not be impressed by the very concept of this 'Singapore of the steppe'.
One of the youngest capitals in the world, Astana nowadays offers a variety of opportunities for expats from all over the world. Its diverse nature makes the city welcoming and open, with a bustling lifestyle and majestic landscapes nearby.
Astana is called "the city of visitors": indeed, the majority of current residents moved to the capital from all over Kazakhstan. The city brims with different temperaments and manners: people from the West are perceived as haughty, Northerners are more restrained, those from the East are conservative while people from the South are more open-minded and adventurous.
If you relocate to Astana be sure that you will fall in love with this city.
Decided to move to Astana?
First of all you must be ready for country's traditions, customs and environment. Intermark created Astana Relocation Guide for your relocation to Kazakhstan. On its pages you will find the insider's guide to Astana housing market, city districts, popular residential areas, international schools, medical care and the practical aspects of living in Kazakhstan.
Read our Expat Housing Overview H1 | 2021
Fill the relocation form and get a full free quote for your move.
Our Kazakhstan consultant will offer you options from Astana real estate market, private brokers and developers. This will save you the trouble of contacting agents yourself which can quickly turn into a complicated and arduous task. Make the most of your time and energy! Our consultant will get you acquainted with the city, help you to find the kindergarten or school for your children, advice you best vet for your pet and become your best friend in your new city and will be ready to help 24/7.