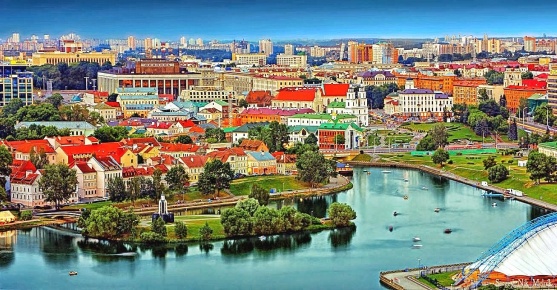 "Sardechna zaprashayem" or welcome to Minsk!
If you decided relocate to Minsk these facts about culture, traditions and people will be useful for you.
Belarus is the former Soviet republic nestled among Ukraine, Lithuania, Latvia, Russia, and Poland. The capital of Belarus, Minsk dates back in the 10th century and is thus considered one of the oldest cities of Europe. Offering a fascinating and unique experience, the city was almost destroyed totally during the Second World War, so although old, the city has a modern setting that will somehow surprise tourists, particularly those who are familiar with its history.
Lying at the very core of the country, along the Svislosh River, Minsk has long played as a major transport hub of Belarus. It has a subway system, a railroad station, and two airports. For a long time now, the country's capital has also been its center for culture, education and economy. It has developed industrial and services sectors which serve the needs not only of the city, but of the entire nation.
The people of Belarus are known for their exceptional hospitality, friendliness and unique culture rooted deep in the past. Belarusians have acquired enormous spiritual wealth reflected in the intellectual, moral and aesthetic life of the nation.
If you relocate to Minsk you you'll never get bored. With about 11 theatres and 16 museums, Minsk is not just a place to unwind and enjoy. It is also a perfect destination to learn a new culture and uncover the treasures and beauty of Belarus.
Decided to move to Minsk?
First of all you must be ready for country's traditions, customs and environment. Intermark created Minsk Relocation Guide for your relocation to Belarus. On its pages you will find the insider's guide to Minsk housing market, city districts, popular residential areas, international schools, medical care and the practical aspects of living in Belarus.
Read our Expat Housing Overview H1 | 2021
Fill the relocation form and get a full free quote for your move.
Our Belarusian consultant will offer you options from all Minsk's real estate agencies, private brokers and developers. This will save you the trouble of contacting agents yourself which can quickly turn into a complicated and arduous task. Make the most of your time and energy! Our consultant will get you acquainted with the city, help you to find the kindergarten or school for your children, advice you best vet for your pet and become your best friend in your new city and will be ready to help 24/7.