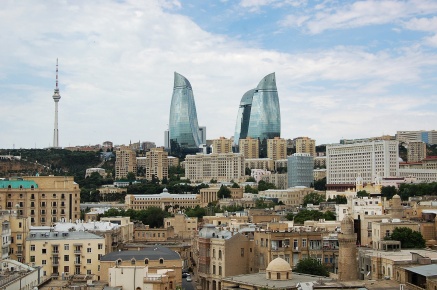 "Хoş gəlmisiniz" or welcome to Baku!
If you decided relocate to Baku these facts about culture, traditions and people of Azerbaijan will be useful for you.
The Republic of Azerbaijan is the largest country in the South Caucasus region and is located at the crossroads of Asia and Europe on the western shore of the Caspian Sea. It is bounded by the Russian Federation to the north, Georgia to the northwest, Armenia to the west, the Islamic Republic of Iran to the south and Turkey to the southwest.
The name of the capital of Azerbaijan can be translated as "the city of winds". This is a wonderful resort located on the border of Europe and Asia.
Azerbaijan's capital is the architectural love child of Paris and Dubai…albeit with plenty of Soviet genes floating half-hidden in the background. Few cities in the world are changing as quickly and nowhere else in Eurasia do East and West blend as seamlessly or as chaotically.
At its heart, the Unesco-listed Old City (İçəri Şəhər) lies within an exotically crenelated arc of fortress wall. Around this are gracefully illuminated stone mansions and pedestrianised tree-lined streets filled with exclusive boutiques. In the last decade, countless towers have mushroomed, dwarfing or replacing tatty old Soviet apartment blocks. Some of the finest new builds are jaw-dropping masterpieces.
People of Azerbaijan are well known for their hospitality. It's an old tradition to welcome guests in the best way possible. Locals are very friendly and helpful, so if you get lost, just ask someone and they will do their best to help you even if there is a language barrier.
If you relocate to Baku be sure that you will fall in love with this city.
Decided to move to Baku?
First of all you must be ready for country's traditions, customs and environment. Intermark createdBaku Relocation Guide for your relocation to Azerbaijan. On its pages you will find the insider's guide to Baku housing market, city districts, popular residential areas, international schools, medical care and the practical aspects of living in Azerbaijan.
Read our Expat Housing Overview H1 | 2021
Fill the relocation form and get a full free quote for your move.
Our Azerbaijani consultant will offer you options from Baku real estate market, private brokers and developers. This will save you the trouble of contacting agents yourself which can quickly turn into a complicated and arduous task. Make the most of your time and energy! Our consultant will get you acquainted with the city, help you to find the kindergarten or school for your children, advice you best vet for your pet and become your best friend in your new city and will be ready to help 24/7.