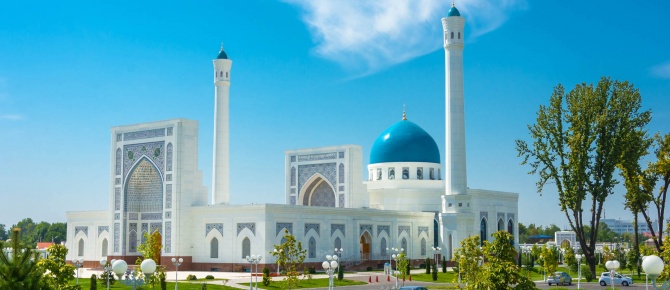 «Salom» and welcome to Tashkent, the capital of Uzbekistan!
If you decided relocate to Tashkent these facts about culture, traditions and people of Uzbekistan will be useful for you.
Uzbekistan is a country whose warmth and light are complemented by the courtesy and hospitality of the local people, who make it a welcoming and comfortable place. The land that is now Uzbekistan was once at the heart of the ancient Silk Road trade route connecting China with the Middle East and Rome; which accounts for the country's numerous architectural monuments and ancient cities and rich culture.
Tashkent grew after the outbreak of the Second World War to become the fourth largest city in the Soviet Union, and is still the political, economic, cultural and scientific center of the Republic of Uzbekistan. It is the region's main transport hub, from where you can reach the historic cities of Samarkand and Bukhara.
In appearance, Tashkent is a very Soviet city with a mixture of modern office buildings that have sprung up since independence in 1991, hotels, parks and crumbling Soviet style apartment blocks. Over the last few years the Uzbek government has embarked on a major reconstruction program of the city center. Roads, government buildings and parks are all being reconstructed.
The city lies in the most industrially developed part of Uzbekistan, in the east. Much of the country's industry has been connected since the 20th century with cotton growing and textile manufacture. It also has various food-processing industries and thanks to its climate a large agricultural sector, exporting fruit and vegetables.
One of the main characteristics of the Uzbeks is their cordiality. It is not polite to contradict or correct your interlocutor, even if you disagree. Hospitality is appreciated regardless of the wealth of the table or the family's income. People believe that any guest should be welcomed into the house. Guests of honor are greeted at the gates by their hosts. Usually only men shake hands. During the handshake they may enquire about each other's health and well-being. Women are welcomed by a slight nod, with right hand on heart.
Decided to move to Tashkent?
First of all you must be ready for country's traditions, customs and environment. Intermark created Tashkent Relocation Guide for your relocation to Uzbekistan. On its pages you will find the insider's guide to Tashkent housing market, city districts, popular residential areas, international schools, medical care and the practical aspects of living in Uzbekistan.
Read our Expat Housing Overview H1 | 2021
Fill the relocation form and get a full free quote for your move.
Our Uzbekistan consultant will offer you options from Tashkent real estate market, private brokers and developers. This will save you the trouble of contacting agents yourself which can quickly turn into a complicated and arduous task. Make the most of your time and energy! Our consultant will get you acquainted with the city, help you to find the kindergarten or school for your children, advice you best vet for your pet and become your best friend in your new city and will be ready to help 24/7.