Peculiarities of legal entities registration abroad (in Armenia, Kazakhstan, Uzbekistan)
ANDREY IONOV
Head of Legal Department, Intermark Relocation
Large companies regularly face the need to create subdivisions in neighboring countries. For some, this process was initiated by the business owners to adapt to the new economic reality arising from Western sanctions, for others, it became a de-facto grassroots initiative: when key employees left the country, it became vital to revise the organizational structure of the business to continue operations, because working "remotely" from abroad brings some serious legal risks for the company.

Services for registering legal entities in neighboring countries that are not under Western sanctions are now in high demand. The three most popular destinations for relocating businesses are Kazakhstan, Armenia, and Uzbekistan. At Intermark Relocation, we have accumulated significant experience in opening legal entities in these countries through opening representative offices of our own and through the assistance we have provided to our clients, both foreign and Russian companies. We know that when registering in other countries, businesses have to deal with a new legal and bureaucratic reality that is unfamiliar to them even if fundamentally similar.
Kazakhstan, Armenia, and Uzbekistan have found new opportunities for economic growth in the current situation. All three countries have created excellent conditions for IT companies by:
• implementing significant tax and immigration incentives;
• creating an advantageous infrastructure and legal environment. For example, in Kazakhstan, certain free economic zones have special legal regimes for working with investors, allowing investments to be structured under English law. In Uzbekistan, an "IT specialist visa" practically equates a foreign worker/entrepreneur to a citizen, providing access to free health care, the purchase of real estate, and exemptions from the need to be listed on the migration register when changing place of residence.
In Kazakhstan, there is a significant advantage in that Russian is the second state language. This means that the entire regulatory framework is easily accessible, and it is easier to interact with government agencies, banks, insurance companies, and other essential organizations. Another important advantage of moving a business to this country is the overall level of digitalization. It is usual to have a personal electronic signature, and interaction with government agencies is mostly conducted online. This is convenient both for employees living in the country and for the businesses. The CEO does not have to stay in Kazakhstan; usually they will only need to visit a bank there when opening an account.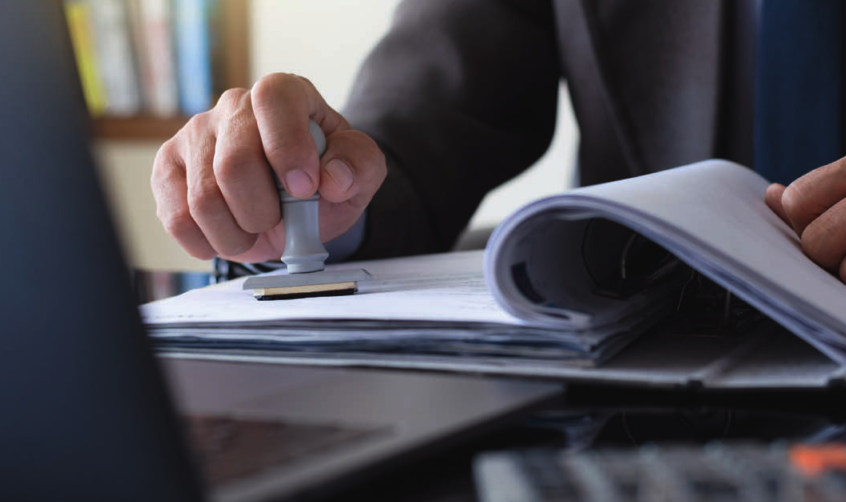 The registration of legal entities in all three countries can be arranged remotely; you are only required to prepare powers of attorney and legalize and translate foreign documents.
The main question we strongly advise you to ask yourself right at the beginning, when creating a legal entity, is what your new company will be doing. First: almost all states have certain restrictions for particular businesses. For example, usually only a joint-stock company can become a bank. Second: it is necessary to study the licensing laws to understand whether the company needs to obtain a license or go through some kind of similar procedure. In Kazakhstan, there are three levels of permits — starting from licenses and ending with the obligation to simply notify the state about the launch of business operations.
Next, work out the corporate structure of the future company. Here, you will encounter an interesting duality of the states under discussion. On the one hand, they advocate for progress and create conditions for the development of modern business. In Kazakhstan, there are simplified requirements for small business: you can register a company with zero registered capital, which seems more than a sensible decision, speaking from our experience with Russian legislation, and registration documents can be obtained almost immediately after filing an application. On the other hand, the quality of laws is still noticeably behind the times, even if compared with the Russian legal system: when registering a company you will have to prescribe, right in the articles of association, a list of company members, as well as their contact information, down to their bank details and addresses. This means that any change in membership (someone has sold his share, leaving the business, or an outside investor has come in) will require your lawyers to change the company's articles of association.
---
FOR IT COMPANIES, EXECUTING A BUSINESS PLAN OFTEN BECOMES A PROBLEM, AND ALMOST ALL IT PARKS REQUIRE ONE. WHILE PREPARING FOR THE REGISTRATION PROCEDURE, YOU SHOULD CALCULATE EVERYTHING A FEW STEPS IN ADVANCE.

---
You also have to consider the requirements for establishing the company name. The use of the name of the respective state is limited almost everywhere. In Armenia, you will have to pay a state duty of approximately USD 1,500 per year — this is usually circumvented through the use of abbreviations. In ANDREY IONOV 18 BUSINESS QUARTERLY Spring/весна 2023 Kazakhstan, there is a special requirement that the company name must not "substantially coincide" with an existing company name that has been registered — and simply adding a hyphen, for example, is not acceptable.

Some may find it unusual that the processes associated with registering legal entities are less formalized. In Kazakhstan, the timing of registration may depend on who the founder is and how the documents are submitted for registration — offline or online. If the founder is an individual, it is more convenient to submit documents "in digital form", but for companies founded by foreign legal entities, it is better to submit documents in paper form. For many people, it comes as a surprise that the articles of association are not registered and do not receive any stamps from the state authorities. The articles of association are regarded simply as the company's internal document. Even the requirements demanded by notaries for certain procedures may differ considerably. One notary may refuse to render their services, requiring additional documents, while another, literally across the street, will process everything without too many questions.

Another important issue that everyone who registers a company will run into is selecting an address. In all countries, you can find services for the provision of so-called "legal addresses": this means that you are not physically provided with any premises, but the owner of the address accepts incoming mail and forwards it to you. However, you have to be aware of the nuances here! If your company will work with VAT, the requirements for addresses become stricter. In Uzbekistan you must rent at least 18 square meters, and in Kazakhstan, the specified address is subject to inspection, and someone on-site will have to confirm that your company is really based there.

One way or another, the registration procedure itself rarely takes more than one week and requires few documents. As a rule, individual founders are required to sign up for tax records in the state of registration of their new company and obtain an electronic signature, while legal entities have to provide a duly-translated and certified (apostilled or legalized) set of their founding documents.

Keep in mind that registering a legal entity is only the first step for your business. You still have to open a bank account (not all banks work with new companies, especially those connected with Russia), register with the social insurance organizations and the bodies overseeing labour relations, and draw up employment contracts. For IT companies, executing a business plan often becomes a problem, and almost all IT parks require one. While preparing for the registration procedure, you should calculate everything a few steps in advance. You will save yourself time if your documents are ready for the bank at the same time as your simultaneously documents for company registration — keep in mind that banks today require information not only about the company itself, but also about its beneficiaries, and you will have to certify and translate these documents too.

Our experience and the experience of our clients show that everything is achievable and works perfectly if you know about all the nuances that you will face in advance and are prepared for them.