Russia puts more countries on "Green list" for entry


The Decree also allows entry through the Russian-Chinese and Russian-Mongolian land border.

We would like to remind you that entry into the Russian Federation will be allowed for citizens and permanent residents of the above countries in case of entering via flight from any country that is included in the green list.

THE GREEN LIST AS OF APRIL 19, 2022:

Countries included in the list in the Appendix 1 to the Government decree No. 635-r dated March 16, 2020 (the restrictions on entry and migration permits obtaining are lifted):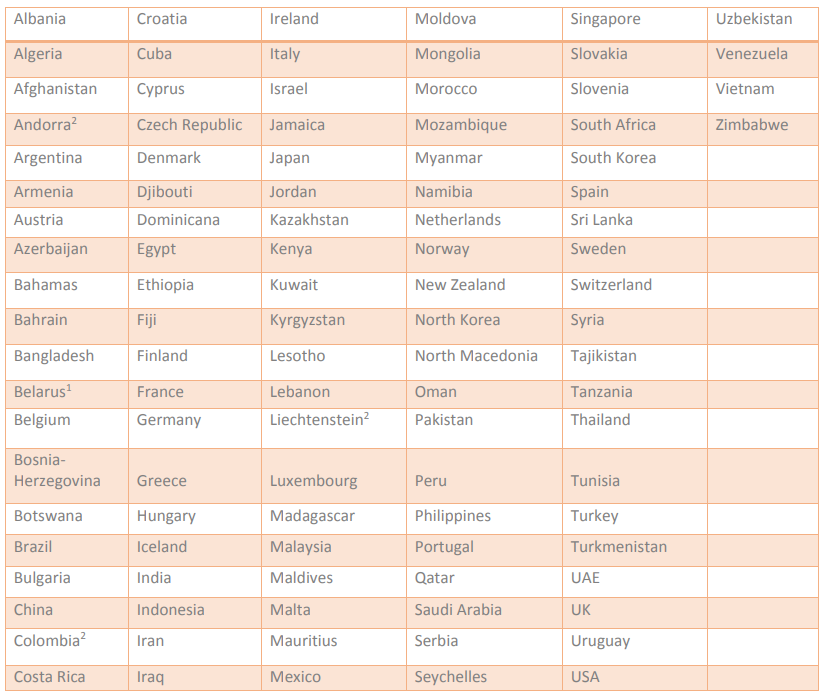 1. Included in the separate clause of the decree 635-r (cl. 2.10)
2. There was no official confirmation on re-establishing regular air traffic



Intermark comment:



Despite the fact that the countries are included in the list in accordance with the government decree, in practice there are cases when this information does not immediately reach specific Russian consulates / visa centers in the added countries. Please let us know if you are experiencing difficulties in applying for a visa due to the fact that the consulate / visa center refers to the absence of a country on the list or to the lack of necessary "internal orders". We will be happy to support you!